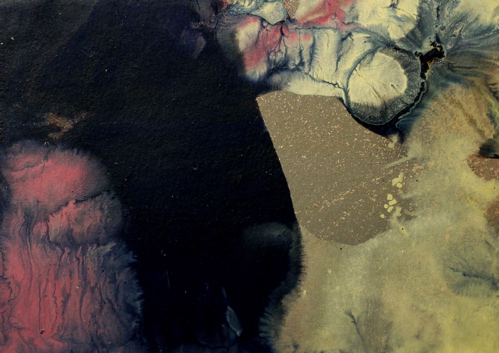 finding meaning in wordlessness: the innate dance of dialogue
Alongside my work as a UKCP registered Integrative Psychotherapist, supervisor and trainer, I offer Visual Medicine™ and Psychotherapy with Sound Healing. From my practice here in Richmond, close to Surrey and West London, against the peaceful backdrop of Richmond Park and the nearby River Thames, I work with individuals, couples and groups.

Our most profound feelings, memories or longings are often wordless: just too difficult, too shy, or even too daring, to put into words. They can feel out of reach and beyond our understanding. To find another way of encountering and opening a dialogue with these deeply precious aspects of the self I may use Visual Medicine™ or Psychotherapy with Sound Healing in addition, or as an alternative, to more traditional psychotherapeutic methods.
In
Visual Medicine™
we hold a conversation with paint. It is a reflective creative and spiritual practice, akin to art therapy, yet significantly different and original. In
Psychotherapy with Sound Healing
the dialogue is through sound: the music of the human voice has a unique power to touch us and to express what may feel inexpressible. Through all of it, we must listen to our bodies. Listening, truly deeply listening to our selves is the starting point for all growth and transformation.